watch 02:34
Wiki Targeted (Games)
Play Sound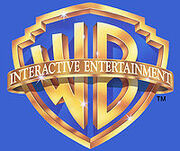 Warner Bros. Interactive Entertainment, Inc. (WBIE) is a division of Warner Bros. Home Entertainment Group. It is a worldwide publisher, developer, licensor and distributor of video games for both internal and third party titles. Under the WBIE umbrella is Warner Bros. Games (also the division's major publishing unit), which focuses on the creation, development and production of first-party titles. Because of the distribution, marketing and sales infrastructure of Warner Home Video, WBIE is a significant worldwide publisher for both internal and third-party game titles.
Midway Takeover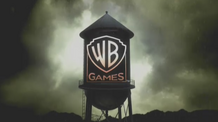 In 2009, Warner Bros. purchased most of the assets of Midway Games, operating under Chapter 11 bankruptcy protection, for $49 million dollars. The assets purchased include Midway's studio in Chicago and Surreal Software, resulting in the ownership to the rights to the Joust, Mortal Kombat, The Suffering, Spy Hunter and Wheelman series. Midway Games had previously worked with Warner Bros. on several games including Mortal Kombat vs. DC Universe. Midway intended to hold an auction of its assets on June 29, 2009, but no other bids were placed. On July 10, 2009, the sale to Warner was completed for approximately $49 million. In the process, WB Games became the owner of the Blitz: The League series. On July 28, 2009, Midway's Mortal Kombat team was rebranded WB Games Chicago by its new owners and, in 2010 was re-named NetherRealm Studios.
Community content is available under
CC-BY-SA
unless otherwise noted.