Information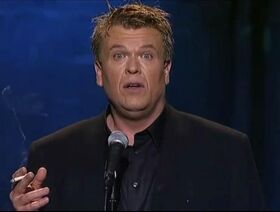 What can I say about myself that has changed within the last year or so? It's been so long since I've edited anything on my profile, it feels like I'm just trying to fill in a void that cannot be filled. After all, this void is probably twice as big as your void. I take pride in the size of my void, and anyone who reads this should be jealous. It's also a very compact void, able to withstand any kind of pressure forced within it. But enough about that, I'm sure you came to read about me, didn't ya? No? Well then go away.
Wiki: http://www.vigilante8.wikia.com
Mortal Kombat Games I've Played
My Top 10 Favorite Mortal Kombat Characters (10-1)
Community content is available under
CC-BY-SA
unless otherwise noted.