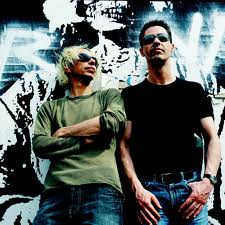 The Immortals are a techno band from Belgium consisting of Maurice Engelen, better known as Praga Kahn, and Oliver Adams. They became famous for creating "the Mortal Kombat theme song." They also developed Mortal Kombat: The Album. The band also did work on the Mortal Kombat: Annihilation soundtrack.
There are also expanded versions of the song. The Chorus-like part is expanded because of more characters in the series.
Mortal Kombat: The Album
Main article: Mortal Kombat: The Album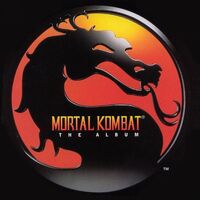 Mortal Kombat: The Album is the first Mortal Kombat related album by The Immortals released in 1994. This album features the aforementioned Mortal Kombat theme, and nine additional Mortal Kombat related songs. The music features voice clips and sound effects from the 1992 video game.
Johnny Cage (Prepare Yourself) — 3:41
Kano (Use Your Might) — 3:48
Sub-Zero (Chinese Ninja Warrior) — 3:53
Liu Kang (Born in China) — 4:09
Techno Syndrome (Mortal Kombat) — 3:26
Scorpion (Lost Soul, Bent on Revenge) — 3:52
Sonya (Go Go Go) — 3:36
Rayden (Eternal Life) — 3:47
Goro (The Outworld Prince) — 3:36
Hypnotic House (Mortal Kombat) — 3:45
Gallery
The Immortals (band)
External Links