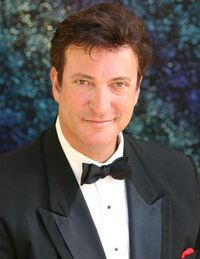 Richard Epcar (born April 29, 1955 on Denver, Colorado) is an American actor, voice actor and director that primarily does voice work for games and animation. He is the husband of voice actress Ellyn Stern, with whom he owns and operates Epcar Entertainment, Inc., a voiceover production service company based in Los Angeles, California.
Richard Epcar also acts in movies, television, and commercials. He is also a well known game and animation voice director. He has voiced over 400 characters such as Batou in Ghost in the Shell, Ansem/Xehanort in Kingdom Hearts, Joseph Joestar in JoJo's Bizarre Adventures and many, many others, including Raiden in Mortal Kombat vs. DC Universe, Mortal Kombat (2011), Mortal Kombat X, and Mortal Kombat 11. He also voices The Joker in Mortal Kombat vs. DC Universe and Mortal Kombat 11.
Trivia
Community content is available under
CC-BY-SA
unless otherwise noted.