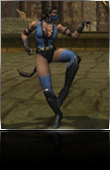 Eagle Claw is a Chinese martial art known for its gripping techniques system of joint locks, takedowns and pressure point strikes, which is representative of Chinese grappling known as Chin Na. The style is normally attributed to the famous patriotic Song Dynasty General Yue Fei. Popular legends states that he learned martial arts from a Shaolin Monk named Zhou Tong and later created Eagle Claw to help his armies combat the invading armies of the Jin Dynasty.
It was passed down until the Ming Dynasty when the monk Lai Chin combined the style with another form of boxing called Fan Zi. Thus, the style took on long range strikes and aerial jumps. During the Qing Dynasty, the military instructor Liu Shi Jun became known as the modern progenitor of Eagle Claw and taught many students. His student Liu Cheng You later taught Chen Zizheng who was invited to teach the style in the prestigious Chin Woo Athletic Association during the Republican era.
The style spread as Chin Woo opened sister schools in other provinces. Today, it is practiced all around the world. Eagle Claw was the fighting style used by Kitana in Deadly Alliance and Unchained, and it was used by Khameleon in Armageddon.
Training
How the Eagle Claw system is taught varies between each teacher's skill and experiences. What is consistent of an Eagle Claw Master is their knowledge of the 3 core sets of the style:
Xing Quan (行拳) is known as the "Walking Fist." This set consists of ten to twelve rows of techniques representative of what is today known as Shaolin Fanziquan.
Lian Quan (連拳) is known as the "Linking Fist." A very important set in that it not only provides the exponent with an encyclopedic base of the various seizing, grappling and joint-locks of qinna, but it also incorporates various Qigong skills as well. Most have nicknamed this set the "Dictionary of Eagle Claw" due to the content containing probably 90% of the style's skills and techniques.
Yue Shi San Shou (aka Yī Bǎi Ling Bā Qín Ná 一百零八擒拿 – "108 Seize Grab" techniques) is considered the "heart" of the Eagle Claw system. It is believed to be the original material passed down by the style's legendary founder Yue Fei. This material has 108 different categories of skills/techniques that are trained to a level of perfection with partners. One thing to remember is that each sequence is only an example of that category which contains numerous variations and off shoots.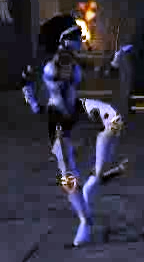 Community content is available under
CC-BY-SA
unless otherwise noted.