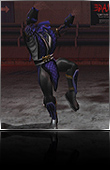 White Crane Boxing
(Chinese: 白鶴拳
Baihequan
) is a Southern Chinese martial art and one of the five imitative-styles of Shaolin Boxing based on the characteristics of animals, the other being
Tiger
,
Leopard
,
Snake
and
Dragon
.
Crane Boxing originated in Fujian (福建) province where according to oral traditions it was created by Fāng Qīniáng (方七娘; Amoy Min Nan: Hng Chhit-niâ), a female martial artist. The characteristics of this style are deep rooted stances, intricate hand techniques and fighting mostly at close range as if to imitate a pecking bird. The flying crane style however has a greater amount of long range techniques although it too does prefer close quarters hand oriented combat, which simulates the flapping of the wings. Some white crane styles also use a great variety of traditional weapons whereas others have discontinued practice with ancient weaponry.
https://www.youtube.com/watch?v=ExQ-DU8ICz0
Mortal Kombat
It is used by Shang Tsung as his secondary fighting style in Mortal Kombat: Deadly Alliance, and by Chameleon as his only unarmed fighting style in Mortal Kombat: Armageddon.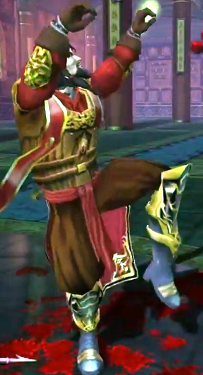 Community content is available under
CC-BY-SA
unless otherwise noted.